Parking in Bronte Village
Lots of parking when visiting us in Bronte Village, but please park your vehicle in one of the following areas to avoid being towed:
Commercial parking garage for patrons of 100 Bronte Road shops: free parking in unreserved spots; 
Street parking in Bronte Village: there are curbside metered/paid parking throughout the Village; 
Municipality parking lot on Ontario Street, along the harbour; and
Courtesy curbside pick-up in front of the shops and restaurants: free parking for quick curbside pick-up or take-out.
Please read the signs carefully and DO NOT park in:
Other private commercial parking lots

(except the one for 100 Bronte Road shops, as mentioned above). These lots are reserved for customers while on the premises and towing is guaranteed. They might be empty, but don't be tempted. The hassle and high cost of towing isn't worth it!

Restricted street parking

reserved for local residents. Towing and fines in effect.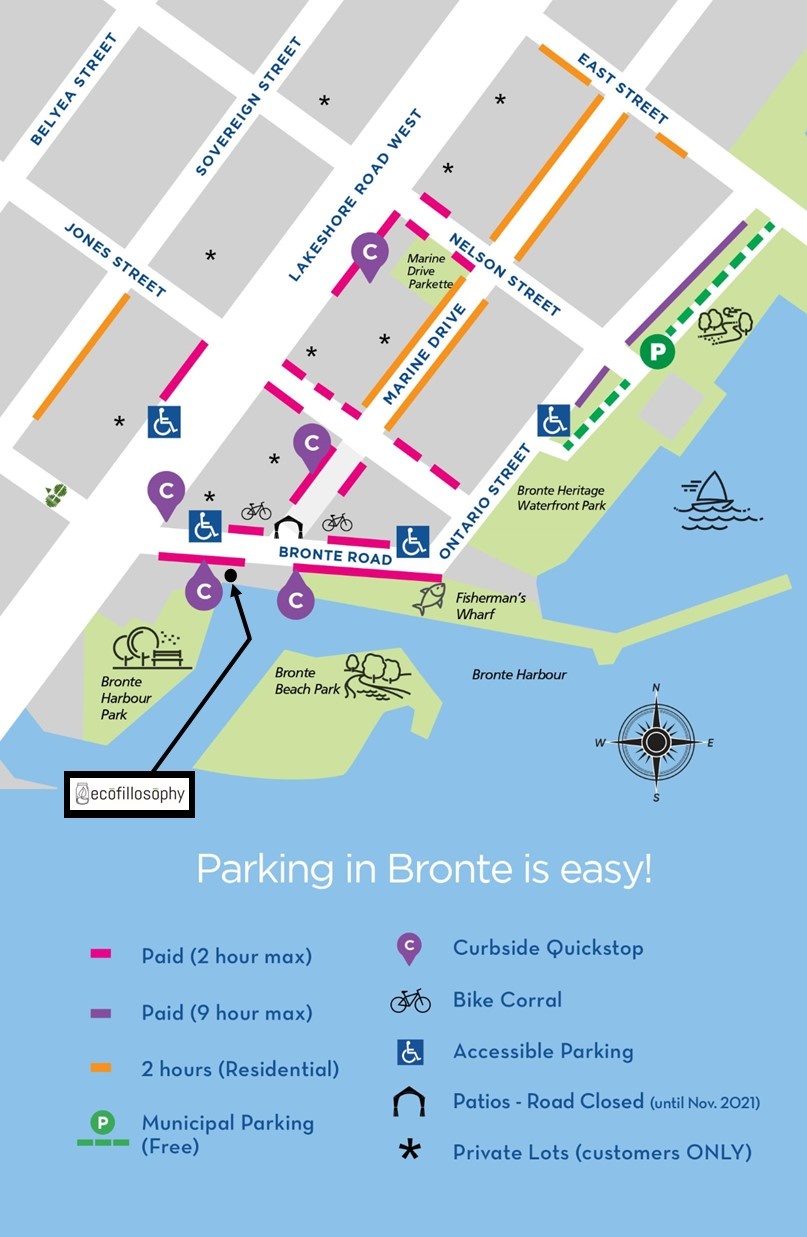 More details can be found here.